A unique indie film house, live venue and gallery space based in the centre of Swansea
Proud to be an independent Cinema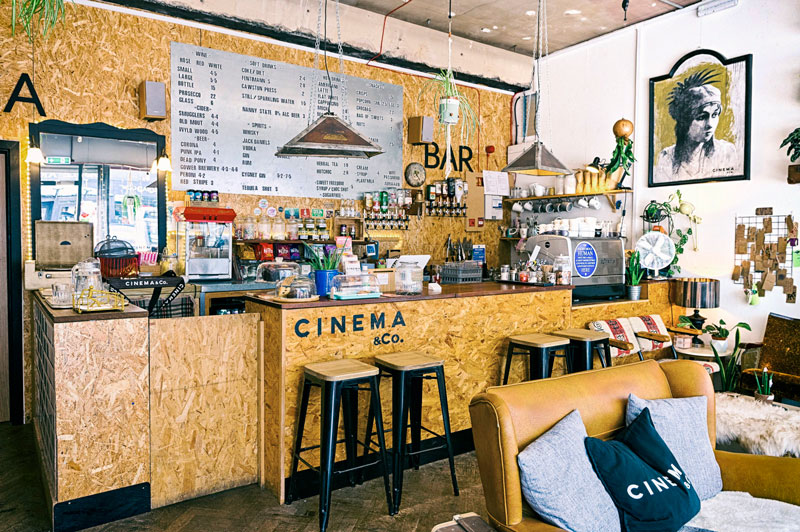 A unique indie film house, live venue and gallery space based in the centre of Swansea
Cinema & Co is about watching great films in good company. In our little high street space we have our very own 56 seater Cinema, a love for all things film, a unique gallery space, and a bar (selling snacks, wine and award winning beers). We are determined not to be an average cinema or business. Cinema & Co is a social space which encourages and showcases young, local filmmakers whilst also organising various creative outreach schemes from our art gallery hub. Give us a like and we'll let you know what's going on, and how you can be involved. Alternatively, get in touch to let us know what you think and what films you want us to show!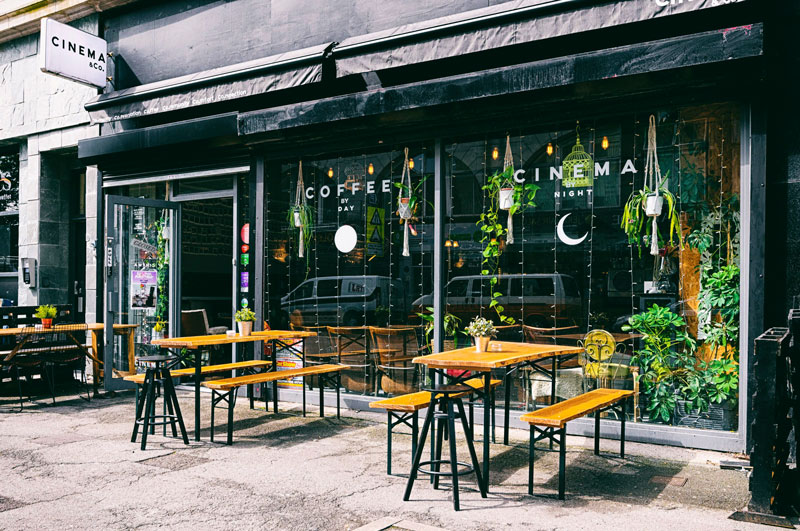 By day we are a cosy, comfy coffee shop in the heart of Swansea. With outdoor seating, an indoor, plant-filled bar area and our auditorium playing silent films with a chilled soundtrack, we have created a unique space to go alongside a stunning cup of coffee. Come and try us out for yourself!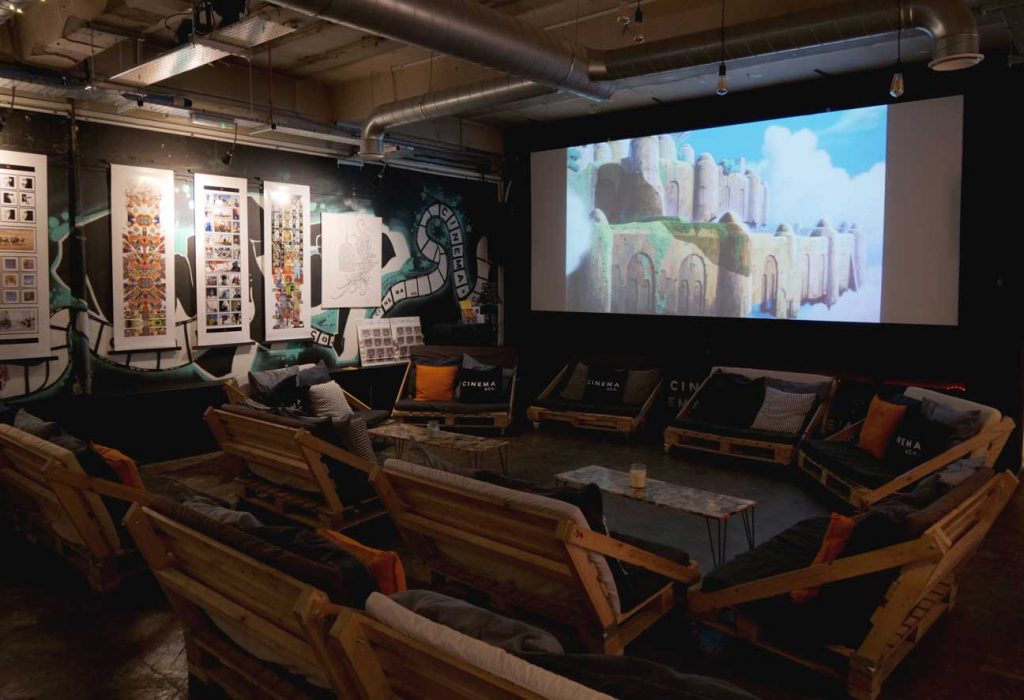 We have a wide range of regular events, live music, screenings and social activities going on in our cosy little high street space. For more information and a full list of everything coming up, please click here.  Below is a selection of our upcoming ticketed events.
Cinema & Co offers a very flexible space with a licenced bar, huge screen, comfy seating, amazing sound system and oversized PA. It's perfect for events like childrens' parties, business events, post wedding slideshow parties, album launches, Xbox tournaments and exhibitions to mention a few.
Got a question that we haven't covered on the website? Send us your question using the form and we will get back to you ASAP.